Chief Executive & Chamber Board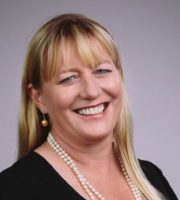 Marianne Archibald – Chief Executive
As Chief Executive of the Whanganui Chamber of Commerce and Industry Marianne is passionate about helping regional businesses thrive.
As well as an enrolled barrister and solicitor of the High Court of NZ, Marianne comes with a wealth of experience in strategic planning & project management on a national level. Marianne is passionate about justice and serves the chamber well with advocacy for the members.
She is future focussed and her leadership of the Whanganui Chamber of Commerce in its continued growth is influential in supporting the business members to flourish in their respective industries. Marianne can be contacted: ce@whanganuichamber.net.nz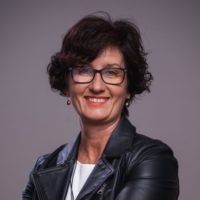 Glenda Brown – President
Glenda Brown is a Director of eHaus – a national design & build passive house Company.
She is an accredited Mentor of Business Mentors Ltd and is also a trustee on a local community based trust that supports various ministries that serve Whanganui.   With 12 years governance experience in the school sector, Glenda is a positive and proactive contributor to the growth of the Whanganui Chamber of Commerce and Industry.
Glenda is passionate about Whanganui and believes strong relationships between business entities are vital for the future of economic growth in our area. Glenda can be contacted: president@whanganuichamber.net.nz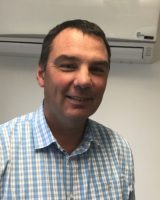 Chris MacBeth – Vice President
Chris is an experienced senior manager, executive and business advisor with a history of delivering high performance outcomes. He has achieved outstanding results across a range of industries and functions and through periods of significant commercial and cultural change.
At present Chris is the CE at Pacific Helmets in Whanganui and has experience in executive & general management, business advisory and board director roles. He has experience in Iwi and Stakeholder Engagement, Strategic and Business Planning, Sales and Customer Relationships, Planning & Optimisation, Health and Safety, Manufacturing, Technical and Quality Management.
Chris believes in excellent collaboration between stake holders and is looking forward to working with all parties necessary for the betterment of the Whanganui business community.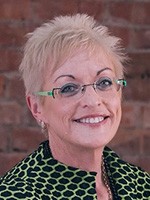 Raewyn Overton-Stuart
Owner and Managing Director of PAUA Early Childhood Home Based Care Service Limited and other companies in PAUA Group Limited, Raewyn has been in business in Whanganui for fifteen years. Raewyn is especially passionate about small businesses, and their potential to grow and contribute to a vibrant economy in the city.
She also serves on the board of Wanganui City Mission and is the president of Rotary. Raewyn is a firm believer in partnerships between voluntary organisations and the community. She is also passionate about businesses building relationships with one another for the benefit of all.
Raewyn is the past president having held this role for 4 years. She continues to serve as a valued member on the board.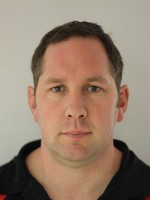 Brendon Bartley
Brendon is the Managing Director of Bartley Group of Companies.
Married with three children, Brendon has lived in Whanganui most of his life and is very passionate about the growth and prosperity of local Business's.
Bartley Group of Companies is made up of 11 local companies which cover a broad range of services, from Real Estate to manufacturing bull bars, warehousing and logistics.
Brendon's view of the Chamber is to link businesses and help create a positive, strong and effective business community for our region.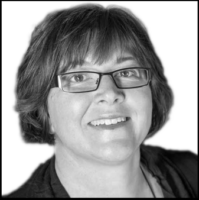 Melita Farley
Melita Farley has more than 18 years experience as an instructional designer, trainer and educator.
She has worked on numerous projects in New Zealand and internationally as a lead instructional designer and trainer with responsibility for staffing, budgets, team leadership, and overall and detailed project design.
As well as developing educational content and delivering training, she has supported the professional development of hundreds of trainers and facilitators.
Melita also has extensive facilitation and community development experience, and is the Executive Producer for our films!
She has a B.A in Linguistics and Political Philosophy, a Graduate Diploma in Arts (Psychology), and is studying towards a Masters Degree in Education and Community Development.
​Melita is co-­owner and co-­director of Double Farley and Confluence  and is excited to be part of the Board leading the Whanganui Chamber of Commerce and Industry.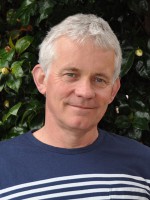 Rory Smith
Rory has been owner/operator of Tamara Lodge for more than 20 years.
Tamara Lodge provides travellers accommodation primarily for the Backpacker market.
Rory has also operated Whanganui River Road Tours for the past 10 years.
Rory regards the Visitor Marketing of Whanganui as the base for all marketing of our region. He regards an efficient marketing effort in the tourism sector as the spring board for all other marketing aspirations for the District. A national example of this would be Tourism New Zealand's hugely successful "100% Pure NZ" which is now used by almost every exporting sector in some form or another.
He sees a role for the Chamber of Commerce helping local exporters connect with Visit Whanganui's marketing effort.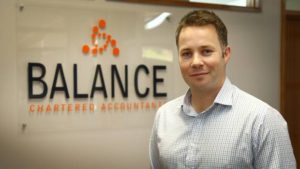 Craig McKinnon
Craig McKinnon joined Balance Chartered Accountants three years ago and in April 2017 he became one of four partners.
Craig completed his bachelor of commerce at Victoria University of Wellington and worked for Finance New Zealand as a senior tax analyst before returning to Whanganui with his wife and two children.
He brings a high level of financial expertise to the Chamber Board as well as  a fresh look at how the Chamber works. Craig succeeds his father Rex on the Chamber Board.
Claire Wickham
With over fifteen years in education, training and development roles in adult education with an emphasis on governance, policy development and implementation, and project management, Claire is a valuable addition to the Whanganui Chamber of Commerce and Industry Board.
Throughout her career, Claire has been actively involved in developing, delivering and facilitating training programmes, and presentations to a wide variety of audiences on a range of topics. In addition to this professional career, Claire and her husband operate a tourism business on the Whanganui River.
Claire's expertise lies in a working knowledge of the tourism industry, with strong local and regional networks, strategy and policy development and implementation, and project management.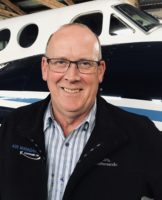 Dean Martin
Dean is the chief executive at Air Wanganui Commuter Ltd (Air Wanganui), a company founded 31 years ago that largely flies under the radar despite the crucial service it provides and the high-profile passengers it carries.
Deans background is in logistics and operations and he brings an expertise to the Company that is enjoying exponential growth at the moment.
Dean is committed to Whanganui and sees huge potential exists for the future for business growth. He sees his role on the board as a way of assisting with this.