Chief Executive & Chamber Board
Sue Stuart – Chief Executive
As Chief Executive of the Whanganui Chamber of Commerce and Industry, Sue Stuart is committed to supporting our member businesses to achieve their goals.
Sue's collaborative working style allows her to develop strong relationships with our members and partner organisations and Sue sees networking as a key aspect of running a successful business.
With a background in advocacy Sue has the skills to represent Whanganui's businesses locally, nationally and internationally through the global Chamber network.
Sue can be contacted: ce@whanganuichamber.net.nz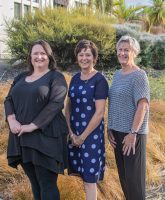 Our Admin Team
Behind the scenes are our fabulous admin team making sure our systems are in place and all is in order.  Anita is our accounts & administrative manager and Glen is our communications manager.  Together with Sue they provide the Chamber with a seamless service to keep our members up to date and with relevant information.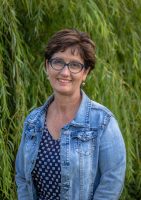 Glenda Brown – Chair
Glenda Brown is a Director of eHaus – a national design & build passive house Company.
She is an accredited Mentor of Business Mentors Ltd, a member of the NZ Institute of Directors and also a trustee on a local community based trust that supports various ministries that serve Whanganui.   With 12 years governance experience in the school sector, Glenda is a positive and proactive contributor to the growth of the Whanganui Chamber of Commerce and Industry.
Glenda is passionate about Whanganui and believes strong relationships between business entities are vital for the future of economic growth in our area. Glenda can be contacted: president@whanganuichamber.net.nz
Rory Smith – Vice Chair
Rory has been owner/operator of Tamara Lodge for more than 20 years.
Tamara Lodge provides travellers accommodation primarily for the Backpacker market.
Rory has also operated Whanganui River Road Tours for the past 10 years.
Rory regards the Visitor Marketing of Whanganui as the base for all marketing of our region. He regards an efficient marketing effort in the tourism sector as the spring board for all other marketing aspirations for the District. A national example of this would be Tourism New Zealand's hugely successful "100% Pure NZ" which is now used by almost every exporting sector in some form or another.
He sees a role for the Chamber of Commerce helping local exporters connect with Visit Whanganui's marketing effort.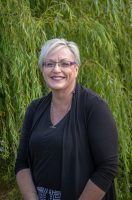 Raewyn Overton-Stuart
Owner and Managing Director of PAUA Early Childhood Home Based Care Service Limited and other companies in PAUA Group Limited, Raewyn has been in business in Whanganui for fifteen years. Raewyn is especially passionate about small businesses, and their potential to grow and contribute to a vibrant economy in the city.
She also serves on the board of Wanganui City Mission and is the president of Rotary. Raewyn is a firm believer in partnerships between voluntary organisations and the community. She is also passionate about businesses building relationships with one another for the benefit of all.
Raewyn is the immediate past president having held this role for 4 years. She continues to serve as a valued member on the board.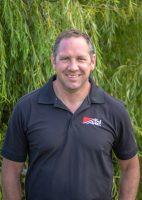 Brendon Bartley
Brendon is the Managing Director of Bartley Group of Companies.
Married with three children, Brendon has lived in Whanganui most of his life and is very passionate about the growth and prosperity of local Business's.
Bartley Group of Companies is made up of 11 local companies which cover a broad range of services, from Real Estate to manufacturing bull bars, warehousing and logistics.
Brendon's view of the Chamber is to link businesses and help create a positive, strong and effective business community for our region.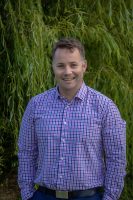 Craig McKinnon – Treasurer
Craig McKinnon joined Balance Chartered Accountants three years ago and in April 2017 he became one of four partners.
Craig completed his bachelor of commerce at Victoria University of Wellington and worked for Finance New Zealand as a senior tax analyst before returning to Whanganui with his wife and two children.
He brings a high level of financial expertise to the Chamber Board as well as  a fresh look at how the Chamber works. Craig succeeds his father Rex on the Chamber Board.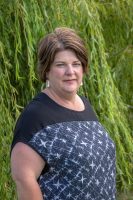 Claire Wickham
With over fifteen years in education, training and development roles in adult education with an emphasis on governance, policy development and implementation, and project management, Claire is a valuable addition to the Whanganui Chamber of Commerce and Industry Board.
Throughout her career, Claire has been actively involved in developing, delivering and facilitating training programmes, and presentations to a wide variety of audiences on a range of topics. In addition to this professional career, Claire and her husband operate a tourism business on the Whanganui River.
Claire's expertise lies in a working knowledge of the tourism industry, with strong local and regional networks, strategy and policy development and implementation, and project management.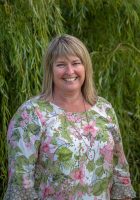 Natalie Sara
Natalie was born and raised in Whanganui but left the region to pursue her career in Banking. 30 years on she has returned home to be closer to family and to enjoy the lifestyle that Whanganui offers.
Natalie's dedication to relationship building and excellent customer service has been honed over more than three decades' experience in the banking industry where she has worked across multiple frontline sales, Commercial, Institutional Banking positions. Natalie's primary focus is client interactions and supporting and guiding a Business through all stages of it life cycle and of course "Kiwi's making Kiwi's better off".   Natalie is also a board member for Thrive Whanganui.
Natalie is passionate about the Whanganui Region and see this opportunity being involved on the Chamber board as an opportunity to give back to the community.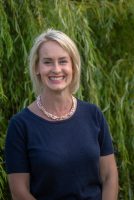 Joamari van der Walt
Joamari is originally from South Africa but likes to think that she has always been from Whanganui.
She is an admitted Johannesburg and Singaporean lawyer with a double bachelors' degree in Commerce (Finance and Economics) and Law, owned her own law firm for 7 years, will soon be admitted as a New Zealand Solicitor and specialises in immigration law, corporate commercial law, conveyancing and estate planning at Robinson & Associates Lawyers.
Joamari is a high energy individual who has deeply rooted herself in the Whanganui community. She is passionate about the future economic growth of Whanganui and looks forward to the exciting opportunities and relationships to be formed through her involvement with the Chamber.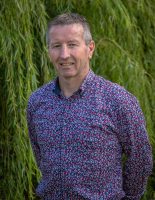 Stuart Hylton
After many years working across various activities in Local Government, Stuart manages his own consultancy firm specialising in Business Planning, Strategic Planning, Change Management, Policy Development, Waste Minimisation, Facilitation and Commissioner work.
Stuart is an appointed District Licensing (Alcohol) Commissioner for Whanganui and Rangitikei District Council's and is currently an elected member and Deputy Chair of the Whanganui District Health Board following being an appointed member in 2014.
He serves on a number of not for profit entities including being Chair of the Waimarie Operating Trust, Immediate Past President of Whanganui Rotary and Executive Member of both the Whanganui and Central Districts Cancer Society.
Stuart is passionate about the District he raised his four children in. He sees Whanganui strategically well positioned to work smarter and more collegially to build business prosperity and community growth and welcomes the opportunity to make a difference around the Board table.