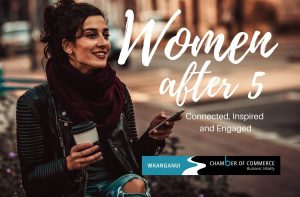 When Leadership expert John Maxwell was asked,
"How do you know what you are meant to do in life" he replied:
"The answer is really simple: Energy and Excellence.
When you experience unbounded energy in what you are doing, when you are driven to excellence in your work and love what you do – then you can rest assured that you have found your passion and are definitely in pursuit of your full potential." Easy to say… hard to do!
Raewyn Overton-Stuart is going to share what energy and excellence looks like for her, with some key learnings as to how it has shaped her journey since founding PAUA in 2003.
Raewyn Overton-Stuart started her career with a Kindergarten Teacher's Diploma in the early 1980s in Christchurch. A move to Whanganui and PAUA (Preschoolers At-home Uniquely Achieving) was formed in 2003. It was born out of desire to provide a quality Home Based Early Childhood Education Service that would reflect her personal values. In 2012, PAUA Poppetts Nanny Recruitment and Babysitting Service joined the PAUA whānau – adding to the services that we can provide, especially for families holidaying in Auckland who need a babysitter in their hotel. PAUA Products (a toy shop – physical and online) and PAUA Print complete the businesses that she founded and runs.
Raewyn is actively involved in the community; she has been part of the Chamber of Commerce board and Chair, is a board member of the Whanganui City Mission, part of Whanganui Daybreak Rotary and an active member of St Paul's Presbyterian Church.
Join us at Women After 5 for an energetic session with Raewyn!
Cancellation Policy: 48-hours prior for refund