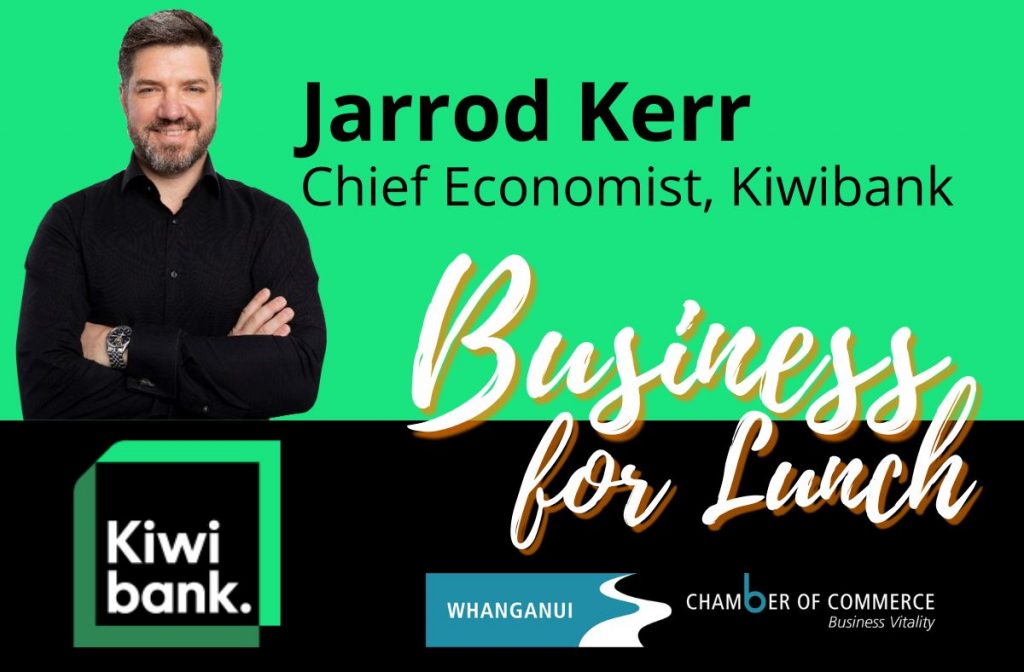 Join our August Business for Lunch with Kiwibank Chief Economist Jarrod Kerr.
A tight labour market, raging inflation, rising costs, and a housing crisis, are just some of the challenges we currently face. The Government assures us New Zealand is not broken, but doing business and living in general is more costly, more difficult, and the future seems unclear. So what is happening, and what does the future look like for us? Come and listen to Jarrod as he shares his thoughts on our economy.
About:
Jarrod Kerr is Kiwibank's Chief Economist. Jarrod has a passion for the environment, financial markets, and everything economics.  Although born and schooled in New Zealand, he cut his teeth in US, Swiss, and Australian banks, and has spent most of his career overseas. Jarrod started off as an economist at JP Morgan in Sydney.  He then moved into financial markets as an interest rate strategist for the Commonwealth Bank of Australia, before moving to Credit Suisse in Singapore as Head of Australian and New Zealand fixed income and economic research.  After 16 years abroad, Jarrod returned home to the mighty Kiwibank in 2018.
Check out our Lunch Menu here (order as part of ticket)