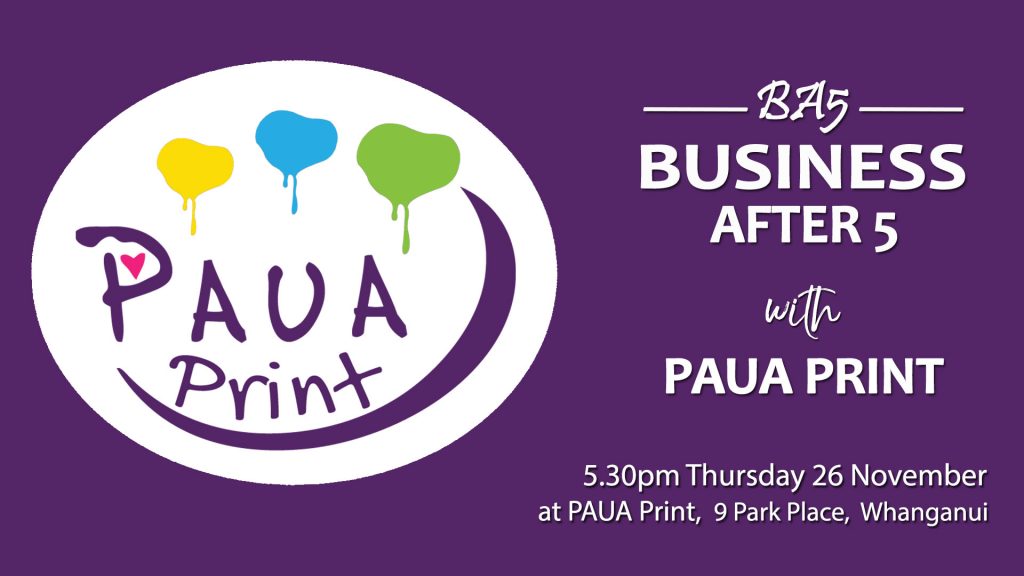 Members and their guests are invited to the November Business After 5 with PAUA Print on Thursday 26 November. 
PAUA Print is part of the PAUA Group of companies based in Whanganui since 2003.  With the expectation of excellence in printed material for each of the PAUA Group businesses, along with the desire to be as self-sufficient as possible, PAUA Print was born.  They are experienced in the design and production of high quality print material in full colour or black and white.
Their services include graphic design, photocopying, laminating and binding, business stationery, (cards, letterheads, envelopes, compliment pads), promotional flyers and brochures, posters and banners, books, calendars, wide format printing and more.
Find out more on what they have to offer and how your business could benefit.  They are offering a 20% discount on services for all Chamber members who attend.  "If you can think it, they will help you do it!"
Drinks and nibbles will be provided.
Bookings are essential for catering purposes.  We look forward to seeing you there.