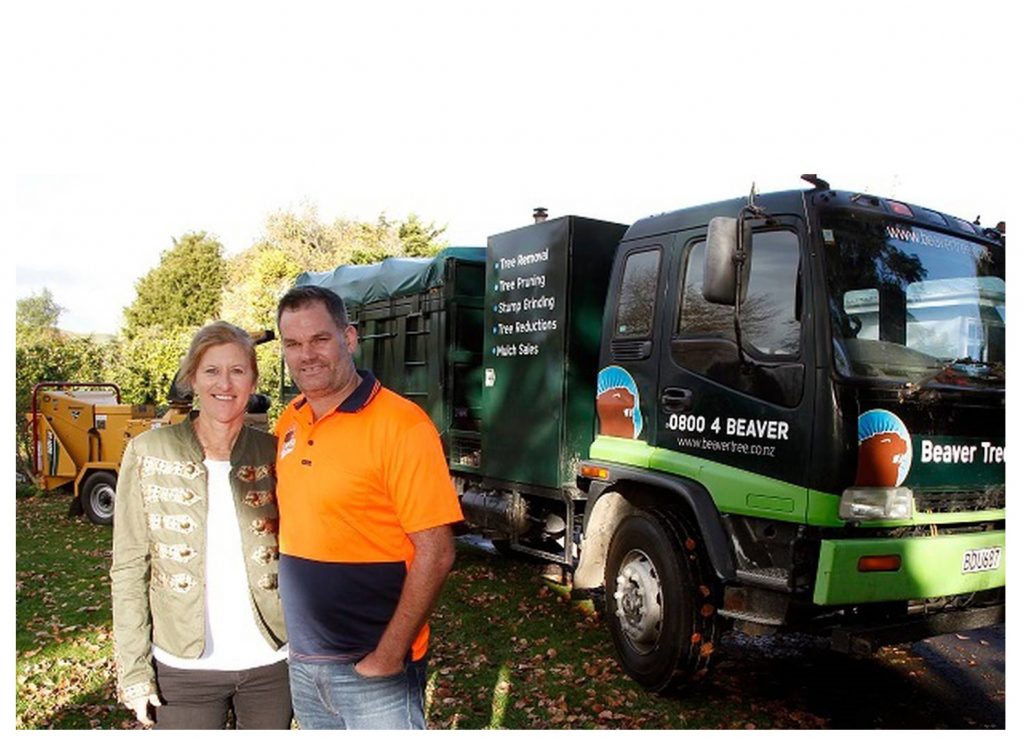 We are delighted to invite members and their guests to our BA5 with Beaver Tree Service on Thursday 25 March at 5.30pm, after having twice postponed their event due to changes in Alert Levels.  So join us this time round and meet owners Bryce Robb and Mary Cameron at their new premises at 112 Riverbank Rd, Whanganui.
We get to continue the conversation from our March 2020 breakfast with Bryce and understand the business, the people and the standards that make this business so successful. Bryce's motto 'Ruthless with Standards, Gentle with People' ensures they operate a customer- focused, best practice business that rewards customers for their loyalty.
Bryce started his business adventures from a young age, eventually starting an arboriculture business in Christchurch. In 2011, the business won a worldwide business award for Best Team under 50 team members. This success continued when they began Beaver Tree Services in Whanganui and won the 2018 Whanganui Chamber of Commerce Regional Business Award for Small Business and Highly Commended for Professional Services. They now have teams in Christchurch, Wellington, Palmerston North, Whanganui and Taupo, and complete tree work from Whanganui down through the Horowhenua District and into the Kapiti Coast.
In his 'spare time' Bryce has written a book, 'Golf Ball Hunting', and will share this interesting story. The book may even be the prize for the lucky draw.
Please RSVP before 4pm Tuesday 23 March.   Bookings before close-off date are essential to assist with catering numbers please.
Tickets are not available as this event has passed.