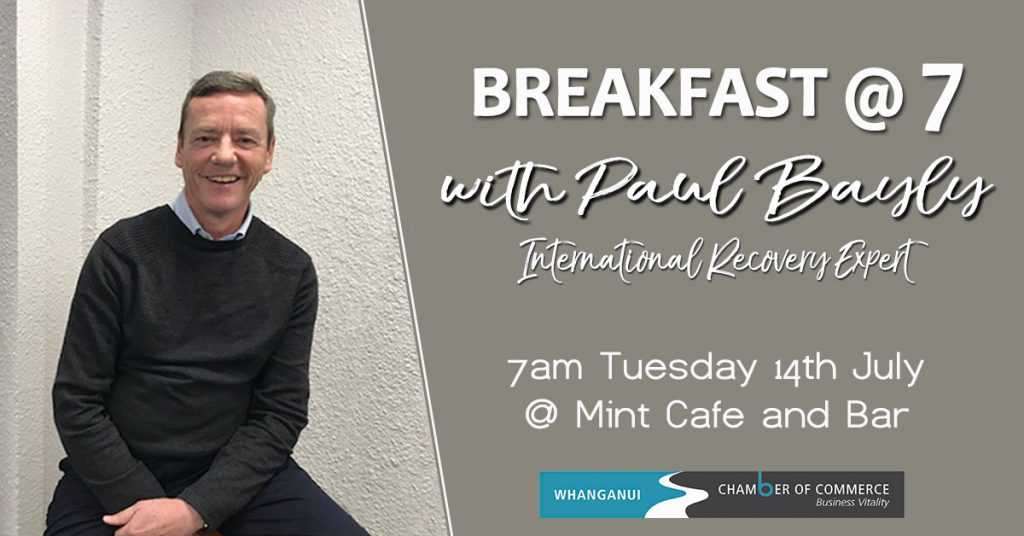 Join us at 7am Tuesday 14 July at Mint Café and Bar with guest speaker Paul Bayly, International Recovery Expert, for breakfast, coffee and networking.
Paul Bayly has been accused of being a hurricane chaser. The truth is, Paul was in the wrong place at the right time, and in the process used his infrastructure and economic development experience to become an international recovery expert.
Hailing from Whanganui, Paul has just finished his role of Chief Executive of the Recovery & Development Agency in the British Virgin Islands and before that was the Permanent Secretary for Infrastructure and Transport in Fiji. Central to Paul's multi-dimensional career is the strategic and efficient use of resources to better people's lives.
International recovery missions are not a one-person show, and he has relied heavily on the prudent and insightful guidance of his home office (aka Andra).  His 30+ year international career spans investment banking, corporate advisory and private business.  Paul is an experienced leader in a civilian and military environment and retired as Colonel from the New Zealand Armed Forces.
To see Paul's impressive bio click here.
Come along to breakfast, where Paul will share his experience and knowledge with us.
You can select your breakfast from the menu and order on arrival. Members $30 +GST, non-members $40 +GST.  We look forward to seeing you there.
Please RSVP before 4pm Monday, 13 July 2020.   BOOKINGS ARE ESSENTIAL!
Remember your business cards for networking and to go into the draw for a free breakfast the following month.