Connect | Grow | Advance
Business Whanganui is the leading independent business association in the Whanganui region, and an Accredited Member of the New Zealand Chambers of Commerce network. We champion the interests of Whanganui business, ensuring your voice is represented locally, regionally, and nationally. We provide support, learning, networking and promotional opportunities for business of all sizes, ages, and stages, and help you to connect, grow and advance your business. 
Our community is vital, energetic, creative, connected, and well informed. Join us today!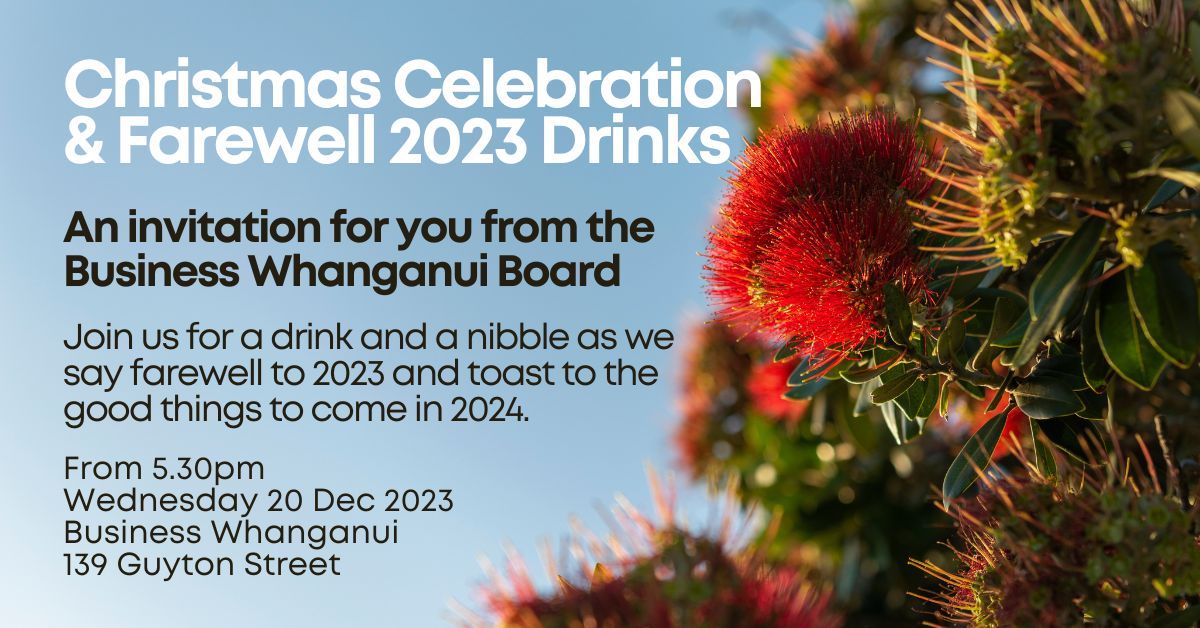 End of Year Celebration
Drinkies with the Business Whanganui Board
5.30pm Wednesday 20 Nov 2023
The Business Whanganui Board – Glenda, Duncan, Lucan, Brendon, Stuart, Sam, Bryce and CEO Helen invite you to drop by for drinks and nibbles to celebrate Christmas and the holiday season, and to farewell 2023.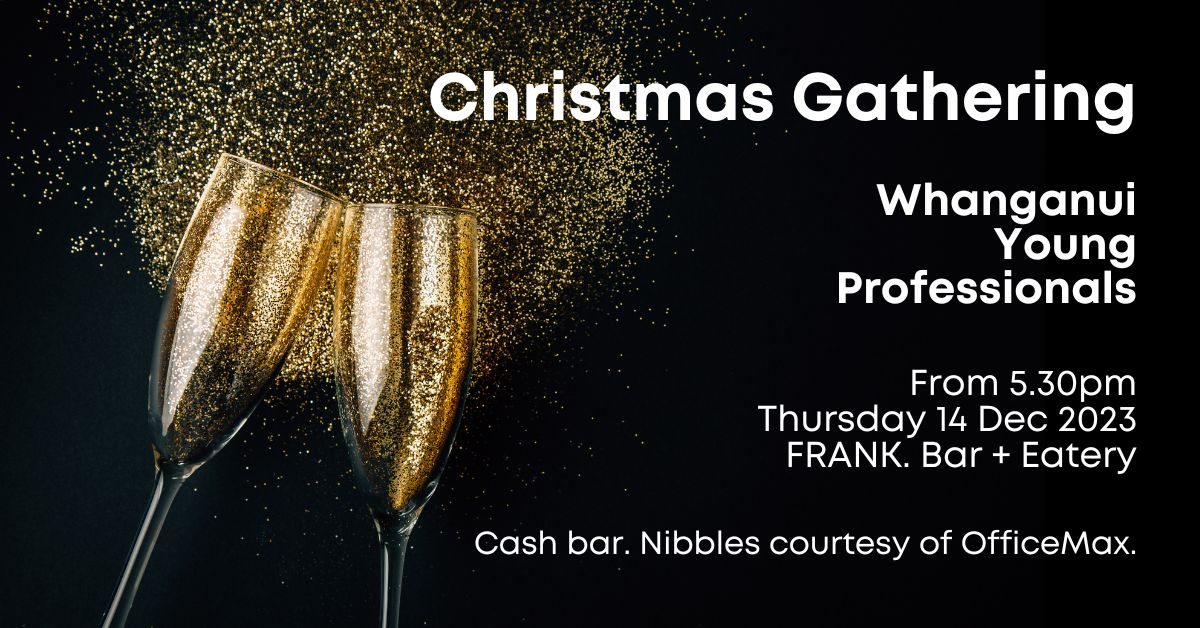 Whanganui Young Professionals
Christmas Gathering
5.30pm Thursday 14 Nov 2023
You are invited to join into the Christmas Gathering of the Whanganui Young Professionals Network. Nibbly platter bits will be provided, thanks to New Zealand Chambers of Commerce partners, OfficeMax. Cash bar applies. RSVP for catering numbers. See you there!
LESSONS IN BUSINESS
Show Me The Money with Bryce Robb
1.00pm Thursday 15 Feb 2023
Learning from experience – success in revenue generation through effective marketing, advertising, and sales, identifying customers, understanding their needs, making connections, and converting sales prospects into loyal clients.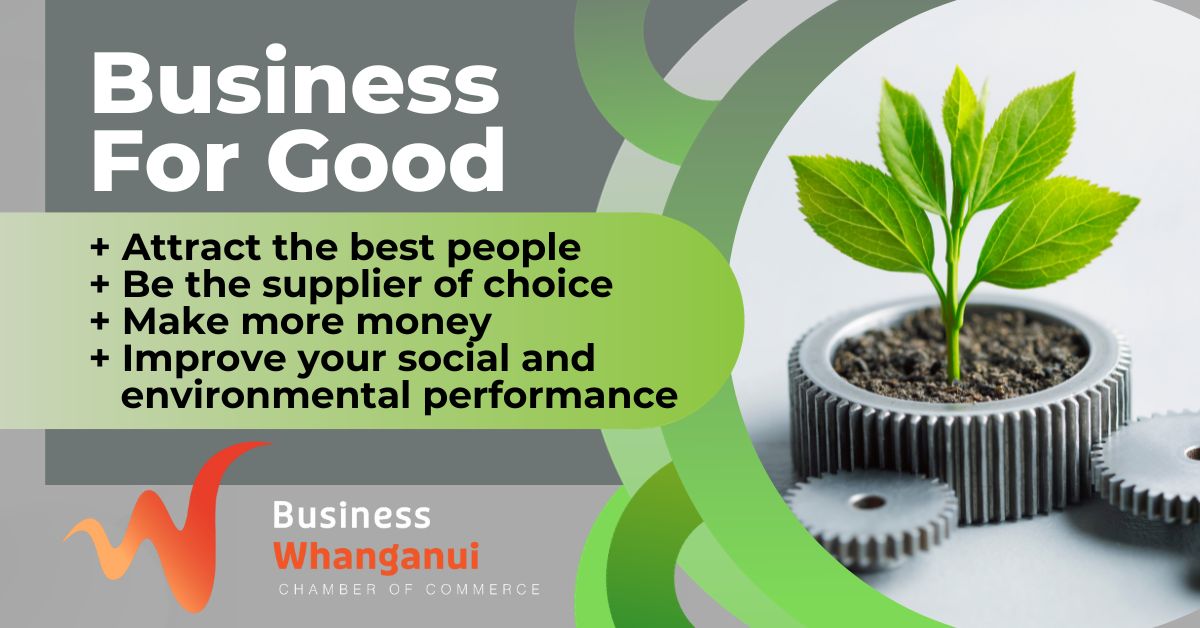 Business for Good
5-Workshop Series
2024 – dates coming soon
A Business for Good is one that maintains a healthy bottom line while also being better for people and for the planet. There are solid principles and tried and true practices that you can tap into to help you forge a pathway to becoming a Business that's for Good. This workshop series will help to set you on your way. Register your interest below.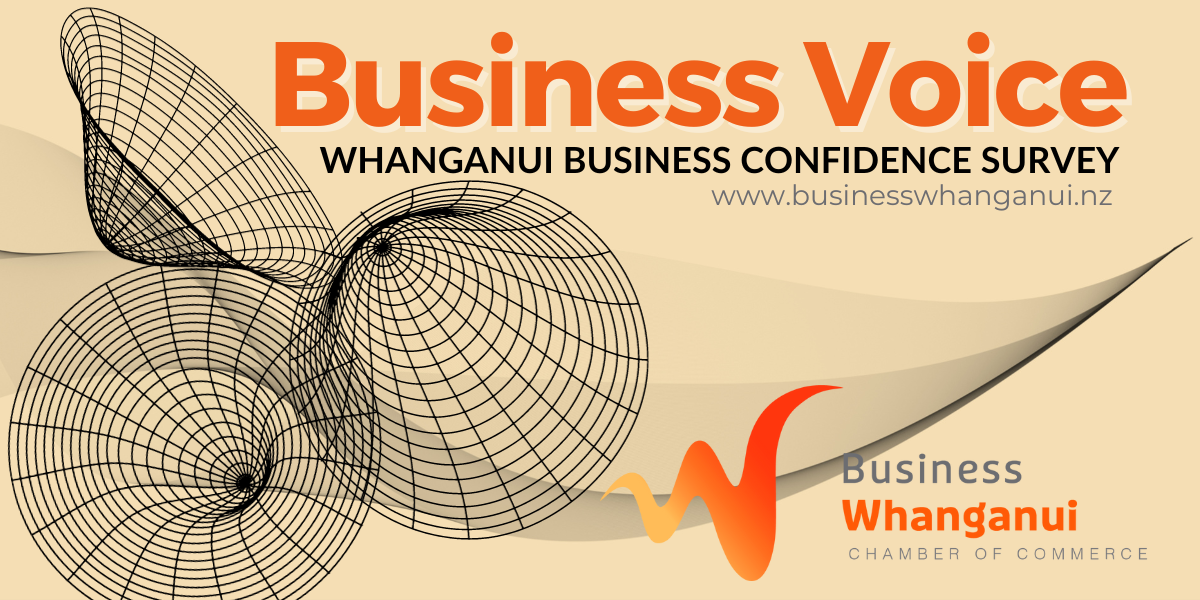 Whanganui Business Confidence Survey 
This biannual (6-monthly) survey offers a unique opportunity to better understand the economic landscape in our region, to undertake a 6-monthly "Health Check" of Whanganui business, and to identify growth opportunities and challenges. Each response adds to our understanding of our business dynamics, informing decisions at regional and national levels, shaping policies, and supporting industries.
The October survey is now closed. Look out for the published results soon. Next survey opens March 2024.
Sign up to receive regular e-comms and updates from us.
Be part of the Business Whanganui Community
We facilitate a host of networking and learning events to help you to be more widely known, connected, informed, inspired, and more successful in your business.
From our biennial regional business awards, business for breakfast or lunch, and after 5 gatherings, factory tours, just-for-fun events, guest speakers, and learning sessions, to our Board Korero and special interest group coffee meetups, we're sure you'll find something to interest you.
You can also raise awareness of your business, products, services, and the value you deliver to your customers by hosting a Business Whanganui networking event. If your business is on the smaller side that's no problem as you can join with other small businesses for one of our Business Showcase events.
It's said that "It's not just who you know in business, it's who knows you." Contact us to find out more.
Thanks to our Partners & Sponsors