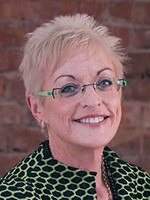 Raewyn Overton-Stuart
Owner (in partnership with my husband Tony) and Managing Director of PAUA Early Childhood Home Based Care Service Limited and other companies in PAUA Group Limited, I have been in business in Whanganui for eleven years. I am especially passionate about small businesses, and their potential to grow and contribute to a vibrant economy in the city.
I have been a Chamber board member since last year. I also serve on the board of Wanganui City Mission, and am a firm believer in partnerships between voluntary organisations and the community. I'm also passionate about businesses building relationships with one another for the benefit of all.
As the Whanganui Chamber of Commerce and Industry moves into a new phase, I will provide energetic and committed leadership, whilst developing strong relationships with key stakeholders.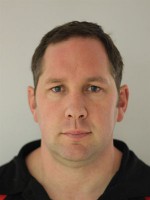 Brendon Bartley
General Manager of Ali Arc logistics which is part of the Ali Arc Group of Businesses.
Married with an amazing two year old daughter, I have lived in Wanganui most my life except 3 years in Ireland on a rugby / work contracts. I have been manager of Ali Arc Logistics for 7 years and currently manager 3 business, Ali Arc Logistics, Ali Arc Storage, and Direct Connect.
My view of the chamber is to link business and help create a Positive, Strong, effective business community for our region.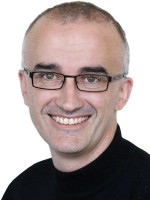 Russell Bell
Director, Zenith Solutions Limited, Wanganui.
I have been in the professional service environment for over twenty years and get most satisfaction out of providing solutions to problems and creating success for my clients. Building and improving businesses is my passion.
My business, Zenith Solutions, provides governance, strategic planning, financial & risk management and process efficiency services. We are currently providing services to clients throughout New Zealand and overseas (including Zenith Marketing and Design which is owned and operated by my wife, Stephanie).
We moved the family here, from Auckland, in 2007 and we love it. Wanganui presents opportunities and lifestyle that other centres can only envy.
I'm particularly excited about to playing a part in the revitalisation, relevance and new direction of the Chamber.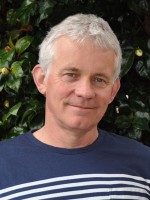 Rory Smith
Rory has been owner/operator of Tamara Lodge for more than 20 years.
Tamara Lodge provides travellers accommodation primarily for the Backpacker market.
Rory has also operated Whanganui River Road Tours for the past 10 years.
Rory regards the Visitor Marketing of Whanganui as the base for all marketing of our region. He regards an efficient marketing effort in the tourism sector as the spring board for all other marketing aspirations for the District. A national example of this would be Tourism New Zealand's hugely successful "100% Pure NZ" which is now used by almost every exporting sector in some form or another.
He sees a role for the Chamber of Commerce helping local exporters connect with Visit Whanganui's marketing effort.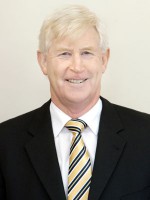 Rex McKinnon
Rex has been a Board Member of the Chamber since 2013 having previously been President (95-97).
He retired as senior partner from Markhams Wanganui Chartered Accountants where he acted over many years for for a number of successful Wanganui businesses'. Rex continues this association as a consultant and as a professional trustee.
Recently appointed to chair Business Wanganui( a Wanganui District Council initiative) he is passionate about driving economic growth for the City and region.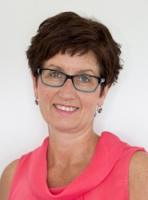 Glenda Brown
Currently, I am a shareholder and office Manager of eHaus – design for sustainable living. I also work part time for Kate Joblin & Co Limited, Chartered Accountants. Previously along with my husband Baden, ran a successful construction company for 20 years. I am also a trustee on a local community based Trust which supports various ministries that serve our Community.
With 12 years governance experience within the school sector, I am looking forward to contributing towards the growth in the Chamber within the Whanganui business region. I am passionate about Whanganui and believe strengthened relationships between business entities is vital for the future of economic growth in our area.
Russell Herd (Vice President)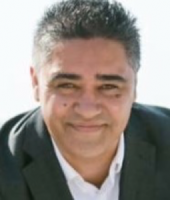 Pahia Turia
Pahia Turia has a number of business interests in Whanganui. He holds a number of professional directorships across the country.
He is born and bred in Whanganui and has raised his three children here. Pahia and his wife Njela have 3 mokopuna who are the centre of their world.
Pahia is committed to Whanganui and seeing the city prosper
Timothy Watson